"

He has an understanding and exuberance for music that I have rarely seen before." - Ted Cadillac - Soundman/Producer
ABOUT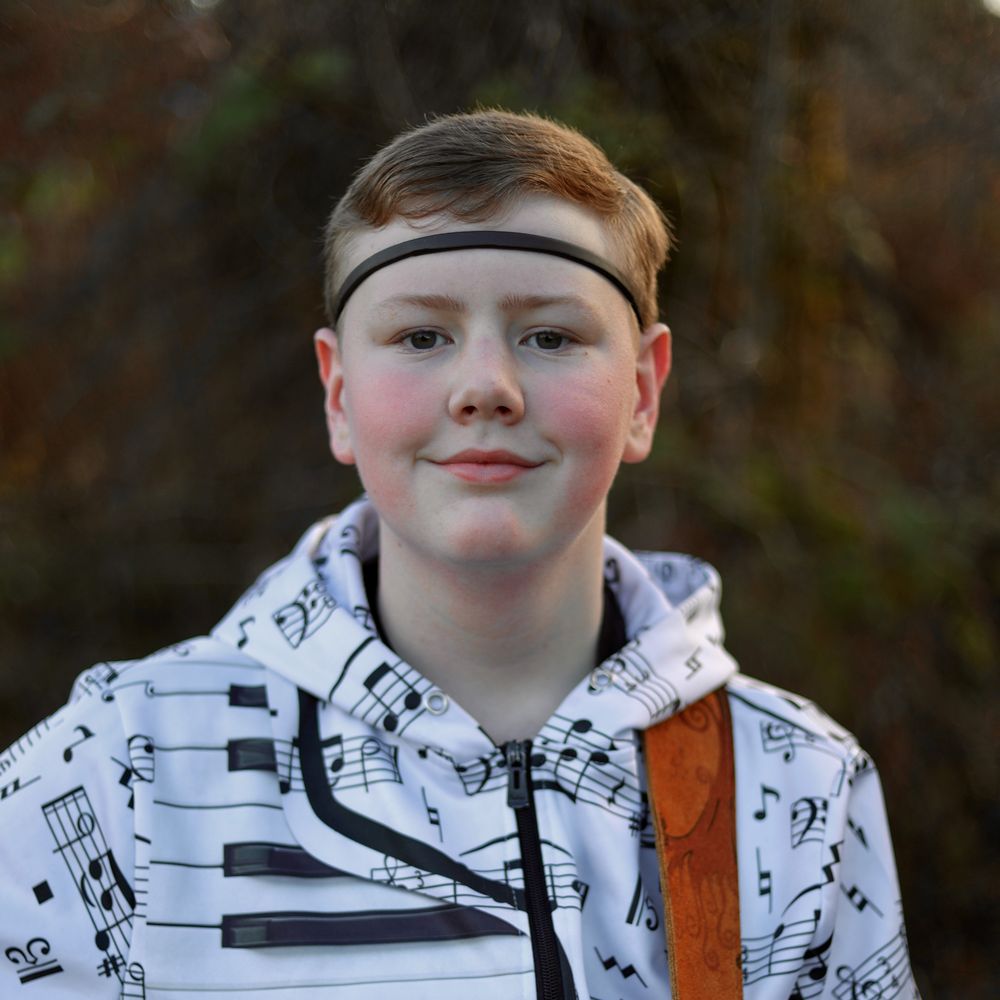 Malakai is a folk based artist who transcends the lines of genre into blues and pop music. Often described as a musical prodigy, at age 14 he is already a seasoned performer. Based on Vancouver Island, this "dynamo" first took to the stage at age 7 and for the past 7 years has been "charming the crowds with his combination of exuberance, surprising stage polish and amazing versatility." (Cowichan Valley Citizen) 
 A multi-instrumentalist, Malakai began self teaching as a toddler. He continues to study under mentors Nico Rhodes for piano, Ray Visscher for guitar and Greg Meiklejohn for voice. Malakai sings with a soul surprising in one so young, "after hearing just a few notes, it's clear to even the average music consumer that Malakai was born with a gift." (Chek TV)  As an emerging songwriter, Malakai produces ballads that takes the listener on a compelling journey. 
Determined to build his life around music, Malakai has been honing his skills at his home venue, The Duncan Showroom, where proprietor Longevity John has been a foundation of support. "Malakai never sings a song the same way twice, he has emotion."
Malakai has opened for many well-known artists including Lynn Miles, Valdy and Norman Foote. In addition to performing at venues across Vancouver Island, he's a regular crowd favorite at the 39 Days of July music festival where he was a Musician in Residence this past season. He was featured in the Discovery Series at The Port Theatre in Nanaimo and has been a guest performer at the Folk Alliance International Virtual Conference, Nico Rhodes Chapter Series at The Port Theatre, Norman Foote's Musical Masquerade at the Cowichan Performing Arts Centre, The Nanaimo Blues Festival, Bathtub Weekend, Island Folk Festival and RainFest.
From the time he could talk, Malakai's relationship with music has been intrinsic to his identity and the source of his ambition. He says, "I need music as much as I need air." This dynamic young sensation astounds and delights while sharing his own unique style with audiences of all ages.